Picture 1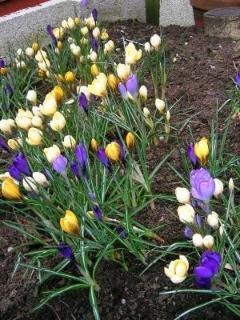 Crocus species mixed display (J Parker Bulbs) planted uder the shade of large tree at far end of garden, in a small raised bed.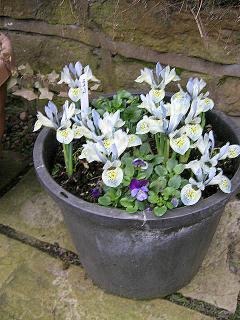 Dwarf Spring Irises. Iris Histroides Katherine Hodgkin (J Parker Bulbs)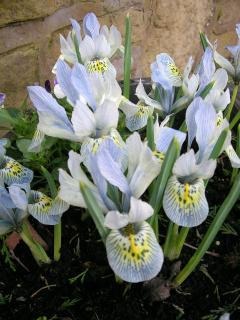 Pale blue with yellow/greem markings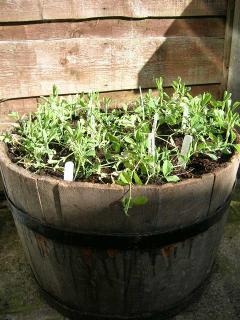 Sweetpeas set in half barrel. Varieties: Fragrantissima (6) T & M, T & M Prize Strain (5), King Size Blue (1), Melody Rose (1) T & M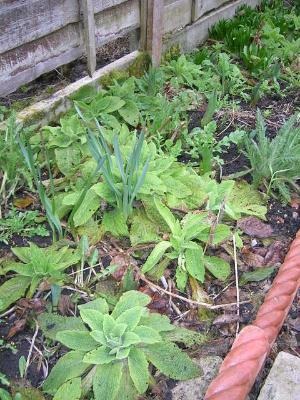 Border showing herbaceous perennials: foxglove, papaver (oriental) and some spring bulbs breaking through.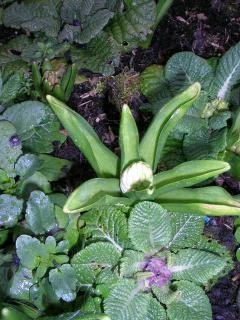 Urn with primrose 'Husky Mixed' from Thompson & Morgan and hyacinth in bud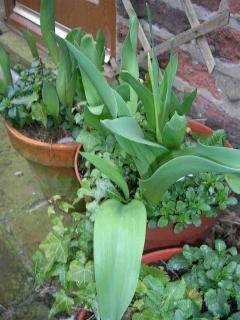 Pots at front with tulip, ivy and viola.